Co-own
Mobile Home Parks
With Us
Introducing the no fee, simple mobile home investment partner.
No Fees, Ever.
No Hassle
Quarterly dividends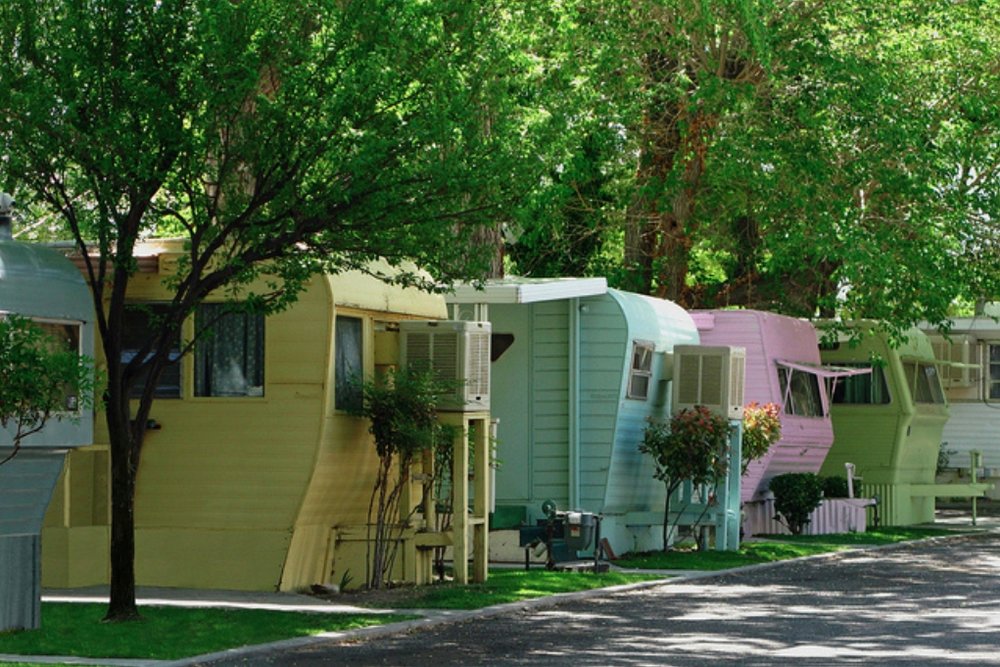 HERITAGE VALUES. INSPIRED OPERATIONS. AFFORDABLE HOUSING MULTIPLIED.
Invest in Mobile Home Parks Today
Park Avenue Partners is a real estate investment partnership that invests in and operates mobile home parks nationwide. It is our mission both to generate above-average risk-adjusted returns for our limited partners, as well as to increase the supply of affordable housing for low-income Americans.
TO Learn More, watch OUR webinar
What is Mobile Home Park Investing?
For us it means a partnership with Accredited Investors to co-own mobile home parks and expand the supply of affordable housing together. Our investors put up the capital. We find, acquire, and operate the mobile home parks. We renovate existing mobile homes and acquire and move-in new mobile homes. We split the profits with our investors. We take no fees of any sort; our interests are aligned.
You are investing in an SEC-registred fund that purchases and operates individual mobile home parks, as well as mobile homes. You benefit from the diversification of owning multiple assets in multiple states.
Our properties are generally profitable when we acquire them. We then improve operations further by improving revenues (infilling vacant pads with new homes, raising rents), and improving expense control (often installing water meters to bill for water usage and encourage conservation). We pay out the earnings quarterly to our investors and split the profits upon sale.
What are your historical returns?
Previous partnerships managed by Park Avenue's Founder are returning 8% - 12% cash to investors annually. We anticipate capital gains will improve returns by another 5% annually.
May I redeem (cash out) my shares?
Yes, you may sell your shares at any time after one year. We are happy to help you find a buyer from among our existing investors, or you can find your own buyer from outside the fund, provided they are an Accredited Investor.
We charge no fees of any kind - no acquisition fees, no management fees, no personal guarantee fees, no exit fees. We only get paid by splitting the profits with you. This is our vision of what pure alignment with investor interests means.
What is the minimum investment?
$50,000 is our minimum investment. There is no reasonable maximum amount to invest; we have had several investors invest over $1 million with us.
May I invest through my IRA?
Yes, you may invest through a self-directed IRA or Trust, or LLC or any entity. All owners of the IRA or other entity must be Accredited Investors.
Nationwide Investment made easy
A New kind of partnership
Our Limited Partners put up the equity capital, we arrange and often personally guarantee the debt capital, and operate the properties ourselves. We split profits as follows:
A Shares - 50%/50% split of all profits and depreciation

B Shares - 12% preferred rate of return, 10% of additional profits and depreciation (Currently sold out. More may be offered later this year.)
We view our unique no-fee business model as being the only way to truly partner with our investors to co-own properties together and make investment decisions that are in everyone's best interest.
REdefine Partnership.
No fees.
Whatsoever.
We align our values with your interests. No fees on everyday management, nor acquisition fees, nor divestiture fees. Zip. Zilch. Nada.
Quarterly Dividends
Know more about your investment, in minutes.
Whether a seasoned investor or a first-time investor, join our quarterly webinar to discuss progress on your investment. Need to talk directly with our team? Email, call, or text, anytime. Simple.
Expand the supply of affordable housing & your portfolio
Truly partner with our investors to co-own property together. We make it simple and straightforward.
No fees

Quarterly dividends

Simple investing